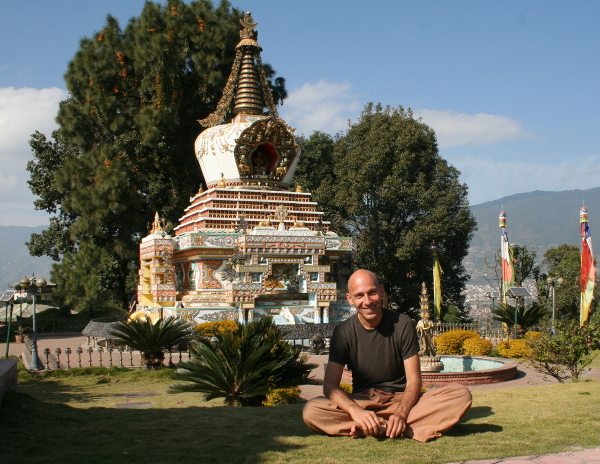 Joe introduces himself :
Carpenter, philosopher, Buddhist, hedonist, Enneagram 7 , creative, curious, chaotic, pretty fearless, bundle of energy, unconventional, a little crazy …
what I do :
I like to meet people and enjoy the magic of the moment. 4.6 billion we people spend DAILY on military. People want love but war always happens. Why? These and other questions led me from Dresden to Berlin I have 2000 – 2004 politics and philosophy at the HU Berlin.
I am good at :
inspiring people, thinking and dancing
I have spent the last years
with politics, buddhism, tantra and psychedelics. I like to inspire and excite people and listen to what other people have experienced on their path. I live in a relationship that allows me to love more than just one person. The occupation with the question " who am I " has changed me a lot.
In my school there were, apart from me, 2 students out of 300 who were not in the FDJ – the Free German Youth. An organization that called itself the "fighting reserve of the National People's Army".
The situation is not much different today. 297 out of 300 Germans accept the neo-liberalism that destroys the world of life and everything that is meaningful and valuable.
My imprint, which I have gladly kept, is that of an outsider. When a large number of people agree with me, I ask myself if I have done something wrong. Still at GDR times a carpenter apprenticeship made afterwards civilian service with a local government.
Lived partly in squats in Berlin, Vienna, Dresden and Freiburg. Free radio and pirate radio were attempts to get involved and I got to know the left scene in the West. I became aware of the general lack of vision of the left in the 80s. From this followed a study at the HU Berlin with questions about alternative social designs. I did not graduate but studied "crosswise" according to my interests: Philosophy, Politics, Cultural Studies, Sociology, Psychology and Buddhism. Rudolph Bahro brought deep ecology and Ken Wilber the integral theory. I understood the " Dialectic of Enlightenment" as the desired update to Karl Marx. Member of the Left Party, then briefly with the Violets and now Pirate. Since 1999 self-employed as a carpenter, since 2003 with my own carpenter's workshop in Dresden in the field of : construction carpentry carpentry, exhibition stand construction, solar construction. Through the essay of Artur Köstler " The Yogi and the Commissioner " I became aware of a decisive reason for the unsuccessfulness of left-wing politics: the lack of willingness to see one's own consciousness as the first step in change. The causes for hate, greed and delusion are to be recognized and reduced first in the own system. This led me to a political retreat of about 10 years, in which I completely left political movements and debates and focused on self-awareness, personal development and Buddhist meditation. LSD + meditation I experienced as a good combination. 18 months in India and Nepal lead deeper into Buddhism. A 3 month retreat in Myanmar was my longest and most intense sit so far.
I organize with other great people the : entheo-science.de & psychedelic-society.de was from 2005 – 2019 at : eclipse-online.de produced laidlich for jetzt-tv.net
Books that are important to me :
Aldous Huxley The Gates of Perception / Samuel Widmer Listening into the Heart of Things / Noam Chomsky Profit over People / Eckhart Tolle Now! The Power of the Present / Yamamoto Tsunetomo Hagakure: Book of the Samurai
Movies :
Bab_Aziz / Matrix / Crank / The Sea in Me / Dead Man / FearandLoathinginLasVegas / The Big Eat – 1973 / Last Samurai
Music :soundcloud.com/joe-schraube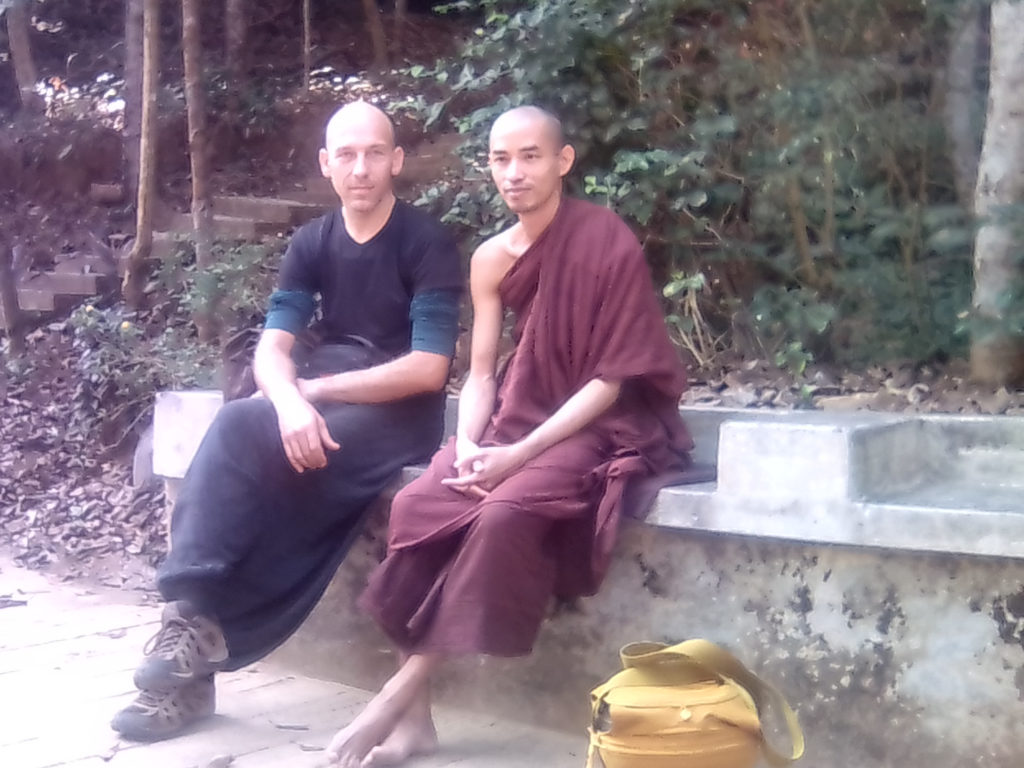 The Entheo-Science
is a congress for psychdelics and my biggest project so far. For some years it has kept the topic of psychdelics high in Germany. In a time when it was not yet cool and inn to talk publicly about psychdelics.  At that time one was quickly what a " conspiracy theorist" is today – an irgentwie suspicious being shunned by the Meanstream. 
My motivation to organize such a congress full-time and on a voluntary basis for a few months was gratitude for the gift that psychdelics were and are for me.
The biggest Entheo-Science was held in Berlin in 2016, had 40 speakers and 325 guests.
Today there is a rich offer of congresses on psychdelics. Whether I will make the effort and stress to organize such a big event after the Corona-related break in 2020 – we'll see ;). MIND , Breakingconvention, are today the sites you should have in mind if you are looking for Psychelik congresses. 
here linked a video of my talk :
The Psychedelic Experience as a Denial of Service Attack.
Psychedelics in particular Ayahuasca often appear in the context of healing. But there are other motives and motivations to try them. High-Dosing is called today, I found the comparison with a "Denial of Service Attack" quite successful. What is it and what happens when you take 600qgr LSD ?  See the video 😉
A salon talk about 5meo-DMT by me : 
5-Meo-DMT – Psychedelic Salon Berlin Joe Screw
I am not yet satisfied with the quality of the content and the video – sorry, I will revise it and record it in a better quality. 
In the years 2000 – 2013 I have made for Jetzt-TV
I did many interviews with Advaita teachers. I had quite quickly a following in the scene of Advaita people, because I was respectful but also cheeky and provocative.  Especially the teachers who pretend to be "awakened" but only polish their ego with it, I like to show. It may be an ability from early life that I can recognize the state of consciousness of a counterpart quite safely. That was a good time, but now I use this gift rather quietly for myself.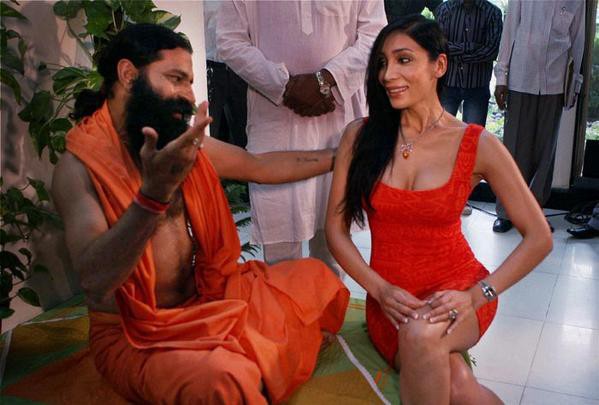 In my years as a guru-tester, I found more brass posing as gold than genuine Awakened Consciousness. But Fake Gurus are not necessarily worthless. Since our consciousness ultimately creates our experience, even the fake gurus – like a placebo – can produce good results for students. 
So some people had deep experiences with Madhukar, although this man has only a severe narcissistic personality disorder to offer. 
In combination with money and power, however, this always goes thoroughly wrong – see "OSHO – Wild Wild County" on Netflix. 
Joe as a guest on podcasts
In the 90s I was enthusiastic about radio, "Coloradio Dresden" was the name of a free left-wing project. Thereby some good broadcasts were created. I learned to cut with tape machines ! Then finally came the computers ;). With audio editing software I'm still quite fixed, whether I start a podcast … I'm just thinking about something.
podcasts in which I can be heard :
"Many Western Buddhist teachers started with psychedelics!"
Podcast : set and setting
Jascha Renner in an interview with Joe Schraube
about states of enlightenment, tantra in Buddhism and the goal of meditation
Cropfm Tarek talks with Joe Schraube about 
Psychedelics [2020] cropfm.at 
is a podcast with now almost 500 episodes. It is about crop circles, UFO`s paranormal and the like. So you need some adventurousness + the willingness to engage in speculative, mysterious and partly confused. But this can be worthwhile. Many programs I do not like but some I find very ingenious – do not be deterred immediately when browsing the archive ! 
The program in which I was a guest went a little differently than I expected. So I am in some questions a little uncertain or not so exactly to the point. I dare to talk about "Aliens on Trip" for the first time. Something that contradicted my ideas for a long time, but then appeared on Trip`s every now and then.  cropfm.at/archive/show/psychedelika
Mit dem "Stay Hig‪h‬" podcast von Jakub Alto hat sich ein weiterer  mainstream podcast an das Thema Psychdelika getraut. 
Die Folge wird erfahrenen Psychonauten nicht viel neues oder Intessantes bieten aber die vielen Neulinge zum Thema wollen auch abgeholt werden. 

Jakub  beschreibt den Podcast so : " Erfahre von Menschen die besondere Highs erlebt haben und ihre Erfahrungen mit uns teilen, wie es sich anfühlt z.B. den ersten Marathon zu laufen, sich in der Meditation zu verlieren oder sogar eine Geburt zu erleben. " 

Zu meinen Erfahrungen sind wir gar nicht gekommen, die stunde war fix rum und das Thema begeistert auch Jakub sehr. Eventuel gibt es mal einen Teil 2. 
Beschreibung der Folge( von Jakub  ) 
LSD, Meskalin, Psilocybin, DMT – Von Psychedelika haben zwar viele von uns schon in Form von Pilzen oder Ayahuasca gehört – doch was verbirgt sich dahinter?  
In dieser Folge Stay High spreche ich mit Joe von der Psychedelic Society Deutschland das erste mal über eine "Substanz". 
Sowei Jakub, denn ja anders als man bei dem Titel des podcasts denken würde geht es nicht vordergründig um Substanz induzierte Highs.
open.spotify.com/episode/7Ltss088yQNrRNumpYMI2S
Wenn du über Dinge nachdenkst
Ein Radiefeature von mir aus den 90ern : als dieser Track entstand dacht ich an LSD, heute würde das auch zum Begriff der Verschwörungstheorie passen 😉
Der Text stammt von einer unbekannten DT64 Sendung.