Hello here is  Joe
and here I will describe for you my wishes for a Thangka of green tara 

cm : 105 x 80  –   inch : 41″ x  31″  ( painting  without silk frame ) 

here you se me at Kopan Monastery in 2014. Me and my partner are buddhist practitioners for 20 years.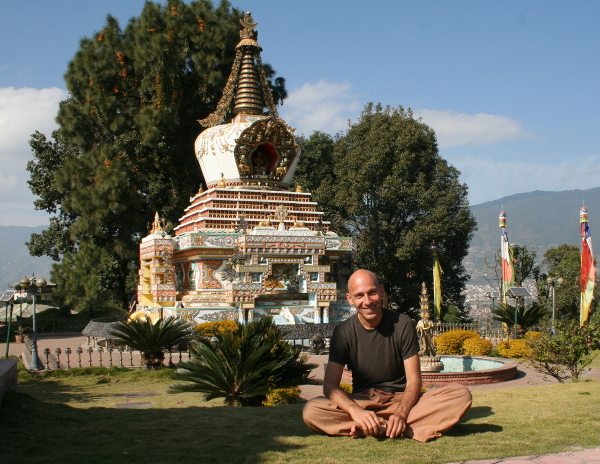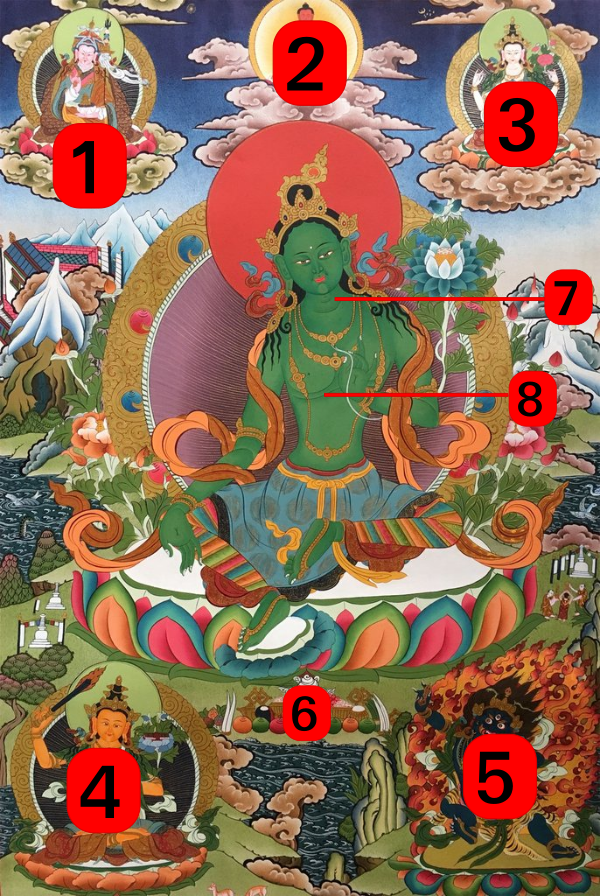 The thangka is used for teaching purposes, therefore the figures 1 to 5 should be included.
Also the symbols at 6

At points 7 and 8, this tare has lienia that we in the West would interpret as rather unattractive. Females in this country spend thousands of euros to smooth and remove such areas – here we have probably culturally conditioned other ideals of beauty 😉
so : not this lines 


the face of the tara is very important to me. 
 The Green Tara often has an angry face or just doesn't look nice. 
I know the spiritual explanations for this, but I want a beautiful face.
In the following I would like to show some versions and comment them. This version here on the left is quite well done.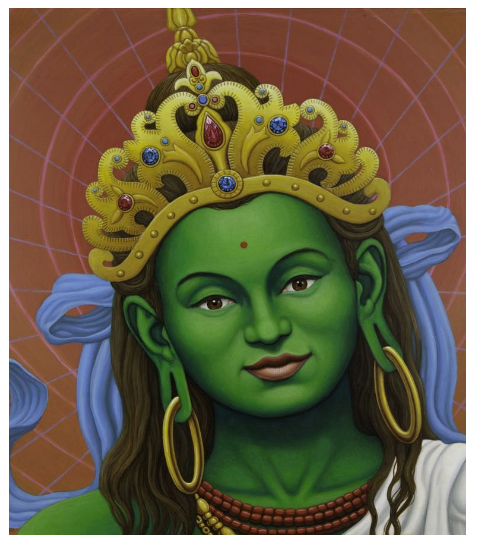 or may we go a bit more modern …  like this